HR Faculty Profile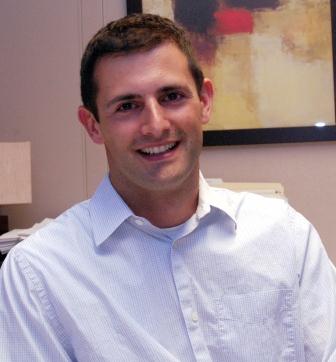 John Hausknecht, Associate Professor of Human Resource Studies at Cornell University's ILR School, and incoming Associate Editor of Personnel
Psychology, studies linkages between staffing practices, employee retention, and organizational effectiveness. Most recently, he has teamed up with Cornell HR Studies Professor Rose Batt to study employment practices and turnover in the restaurant industry. The grant is funded by the Rockefeller Foundation, and involves analyzing survey data from more than 1,100 different restaurants to understand how employment practices affect employee turnover and the bottom line.

"Our project focuses on three main questions," explains Hausknecht. "First, what are the specific management practices that contribute to lower or higher turnover in this sector? Second, what is the extent of variation in these management practices across different types of establishments – by industry segment, ownership structure, or local product and labor market conditions? And third, what is the relationship between these management practices, turnover, and operational outcomes?"

Managers were interviewed via Cornell's Survey Research Institute, and the data are currently being analyzed, with the aim of reporting findings in the early fall. From a practical perspective, the intention of the study is to inform restaurant industry employers nationwide as to how they can take the 'high road' to profitability and long-term success.

At the same time, Hausknecht is finishing up a study that will help refine metrics that are commonly used to track employee turnover. "Although most companies track turnover rates, we are finding that departure patterns are actually quite a bit more complex; typical turnover measures miss these underlying dynamics," Hausknecht says. His research, along with doctoral student Jacob Holwerda, seeks to understand the effects of departure sequencing, clustering, and timing on organizational performance. The research is being done with support from a SHRM Foundation grant and data from a CAHRS partner in the service industry. "One example where this matters is the case of mass departures – losses of entire teams or large groups of employees at one point in time," he says. "Traditional turnover rates would treat this scenario the same as losing a few people here and there over the course of the year," He and his team have developed new measures that better capture turnover patterns as they unfold over time. Initial results are expected in the fall and will be posted to the CAHRS web site.

Assessing Senior-Level Executive Job Candidates
Another of Hausknecht's projects involves studying the extent to which companies can predict future performance of senior executives using pre-hire assessments. "A former student approached me about partnering to study the validity of executive assessments," he explains. The study links pre-hire assessment data – gathered from a third-party which had conducted full-day individualized assessments of job candidates - with subsequent job performance ratings of 75 executives (e.g., CEOs, CFOs). Preliminary findings suggest that the structured assessments indeed help forecast executive success, but only within the first year. "Over time, the job requirements may change, the person may change, and so on – this could explain why the assessments become less predictive," explains Hausknecht.

Prepping Students for HR Practice
In addition to finishing up the projects noted above, Hausknecht will be teaching Staffing Organizations and HR Analytics in the fall and spring of 2013-14. Both classes have implications for CAHRS Partners and ILR/MILR students looking to join these companies when they graduate. In HR Analytics, for example, there's the opportunity for students to work with data from CAHRS partners and report findings back to the company. "Student teams analyze the data, develop recommendations based on the evidence, and report their results," says Hausknecht.

Students also learn first-hand from CAHRS partners, as was the case last spring when Kelly Wojda, Director of Talent Management from Caterpillar visited Cornell and talked about getting talent in the right places and the implications of globalization. "Wojda started by asking students how they might address the challenges facing Caterpillar as they have grown globally," says Hausknecht. The main takeaway for the students," explains Hausknecht, "is being able to apply course concepts to real-world situations."

Hausknecht goes on to describe the satisfaction that comes from watching students' knowledge grow over the years. "I'm finding that second year MILRs have the benefit of an internship, which comes through in classroom discussions. At the same time, first year MILRs are motivated to gain classroom knowledge that they can use as they prepare for their HR internships." In addition to his teaching at Cornell, Hausknecht has traveled to Paris, France each of the past two years to teach HR analytics to Master's students at ESCP Europe.

Practical Knowledge
Another way Hausknecht stays on top of his research is through CAHRS Working Groups. "Working groups are an excellent opportunity for CAHRS partners to learn from one another about how they are tackling real world HR challenges and opportunities. In turn, it allows me as a researcher to see how science is being put to use in the HR world – and to understand what areas are most important to study in the future," says Hausknecht. After leading several working groups on HR Analytics, Hausknecht will serve as the faculty lead for two upcoming working groups on employee assessments (September 10, 2013 in Chicago, IL and November 14, 2013 in London, UK).

CAHRS Partners looking to guest lecture in the fall 2014 semester, contact Jo Hagin.