News
CAHRS Partner Company Offers Incentives to Employees to Get Vaccinated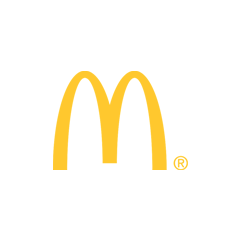 HR Executive
's February 18, 2021 article "
Why Many Employers are Turning to Incentives to Boost Vaccination Rates
" highlights CAHRS partner company McDonald's offer to its employees, as more employers are turning to incentives to encourage workers to get vaccinated against COVID-19.
Employees at McDonald's corporate and corporate-owned stores in the United States will be given four hours of paid time to receive the COVID-19 vaccine, the fast food giant says.

"Vaccination is essential in the fight against the pandemic, and we are actively encouraging McDonald's employees to take this important step," Tiffanie Boyd, U.S. chief people officer with McDonald's USA, said in a statement. "Ensuring widespread availability and access to the vaccine will require extraordinary partnerships between businesses, governments and community and health organizations, and we're engaging with government officials and our partners to understand where McDonald's can further support this work."

The incentive isn't available for those employed by McDonald's franchisees.