News
CAHRS Partner Company Learning Leader Discusses the Future of Learning and Development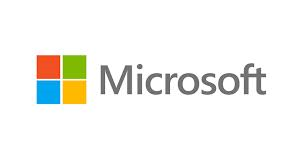 Human Resource Executive's January 22 edition features one of CAHRS' partner company in "6 Questions on the Future of L&D with Microsoft's Learning Leader."

Learning and development have become one of the cornerstones of many companies' response to the COVID-19 pandemic, as organizations seek to arm their employees with the skills needed to navigate the frequent change and disruptions, while also preparing them for ongoing digital transformation. In order for such efforts to be sustainable, companies must have a true commitment to fostering a learning culture, says Joe Whittinghill, corporate vice president of talent, learning and insights at Microsoft.

Whittinghill has spent more than two decades with the tech giant, including the last five helming its learning initiatives. His work was influential in the development of the Microsoft Learning Center and the creation of Microsoft's Leadership Principles—a driving force in the company's cultural transformation. Whittinghill recently sat down with HRE to talk about the role of learning in culture, particularly at a time of rapid reinvention.