News
CAHRS Advisory Board Member Reflects on Making Change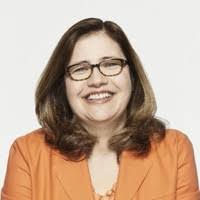 Human Resource Executive
's "
Insights from a CHRO: HR's Tracy Keogh
" highlights her journey transitioning her company to a new CEO. Back in 2011, Tracy Keogh walked into the board chairman's office at then Hewlett Packard to discuss the future leadership of the company. Keogh had just joined the company several weeks earlier as its CHRO and, while it was a tough conversation, one worker had told Keogh that the company's entire workforce, their families and retirees were counting on her to help make the change.
Then the CEO was ultimately replaced, and the company split into two organizations in 2015. Armed with a business degree from Harvard and years of HR experience at other companies, Keogh helped her company—renamed HP—transition to a new CEO, Meg Whitman, by changing HR processes, eliminating titles and performance ratings, implementing a new social-learning platform, modifying the compensation structure and implementing new onboarding technology.