Centers of Excellence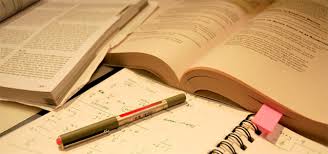 The Centers of Excellence contain customized modules that feature best practices in key areas such as: Employee Engagement, Talent Management, Compensation, Diversity & Inclusion, HR Strategy, HRAnalytics/Metrics, CHRO Role, HR Business Partner and Globalization.
Each Center of Excellence is organized with the following customized information:
Benchmarking
– summaries of benchmarking done between CAHRS companies on topics of their choosing. These Benchmarking reports are now available on the CAHRS website under specific COEs as well as the subcategory "Reports."

CAHRScasts (Webcasts)
– connect with ILR faculty, HR professionals, participate in live discussions about critical HR topics, and access archived webcasts on your own schedule.

Faculty Profiles
– Human Resource Faculty Write ups feature the latest research by top HR faculty, along with opportunities for CAHRS partners to participate in – and benefit first hand from – these unique studies.

Research Links
– provides HR practitioners with concise, high-level overviews of research by Cornell ILR School's HR Studies faculty. ResearchLink covers not only studies published in academic journals, but also the most up-to-date, completed research yet to be submitted for publication.

Student Papers
– CAHRS faculty supervise individual student "directed study" projects on key topics. CAHRS partners can participate by providing best-practice examples, responses to surveys, and assistance in shaping the projects. Partners can submit semester-long projects to teams of graduate students, who address the real issues facing corporations.

Upcoming Events
– face-to-face opportunities for members to network with fellow HR professionals on today's hottest HR and business issues, through Working Groups and a Partner Meeting. Virtual opportunities such as webcasts, newsletters and CAHRS Top Ten are highlighted.

White Papers
– specially tailored research literature reviews compiled by CAHRS graduate research assistants to coincide with our partnership meeting themes.

Working Group Summaries
– summaries of best practices determined from Working Groups, which focus around the hottest topics in HR and business.