About
Partner Meetings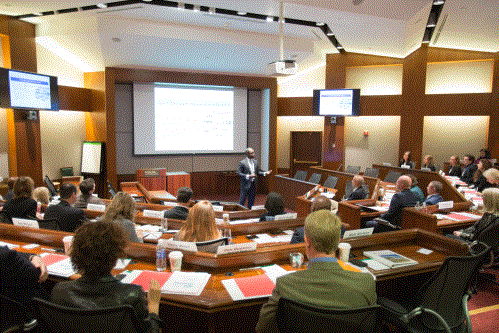 CAHRS hosts one or two partner meetings annually, devoted to groundbreaking research and best practiceapplications. Meetings are one to two days in length; attendance is restricted to partner companies and thelevel of participants is targeted to those who can contribute to the topic.

Here's a video clip describing the format in further detail.

Example topics:
Leading HR in a Changing World

Post-Pandemic Talent Challenges and Opportunities

Driving and Evolving the Diversity, Equity, and Inclusion Agenda

A Crisis is a Terrible Thing to Waste: Opportunities for HR During and After COVID-19

HR Transformation: Enhancing Value Creation

Emerging HR Practices & Capabilities

The Future of Work and Implications for the HR Function
Assessment and Analytics: How Two Practices Are Changing HR
Insights into HR Challenges from Around the Globe
HR HR Strategy Challenges: HR's Role in Driving Disruptive Change
An important part of the CAHRS Partnership is access to cutting edge research with practical implications for firms.