About
Partner Meetings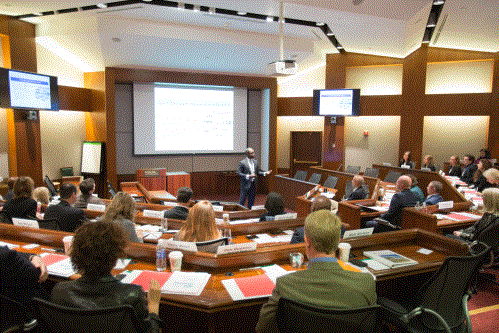 CAHRS hosts one or two partner meetings annually, devoted to groundbreaking research and best practiceapplications. Meetings are one to two days in length; attendance is restricted to partner companies and thelevel of participants is targeted to those who can contribute to the topic. Example topics:
A Crisis is a Terrible Thing to Waste: Opportunities for HR During and After COVID-19

HR Transformation: Enhancing Value Creation

Emerging HR Practices & Capabilities

The Future of Work and Implications for the HR Function
Assessment and Analytics: How Two Practices Are Changing HR
Insights into HR Challenges from Around the Globe
HR HR Strategy Challenges: HR's Role in Driving Disruptive Change
Global Talent Management
The Impact of Social Media and Social Networking Tools on HR
HR Analytics: Creating the Organizational Capabilities for Data-Driven Decision Making in HR
HR's Role in Supporting Growth in the Current Economy and Growth in New Markets
An important part of the CAHRS Partnership is access to cutting edge research with practical implications forfirms.